Home
By admin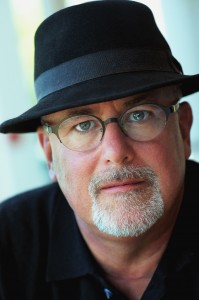 My novels explore what it means to be an ordinary human being living in extraordinary circumstances.  Sometimes creative absurdity leads to survival and maybe even success.  At other times, well meaning characters with a somewhat twisted take on reality make ill-advised choices leading to ugly results.  I take a humorous perspective on human nature, how we adapt, deny or implode — we are, after all, just trying to do our best with what we've got at hand.
So sit back, check out the blog,  see what projects I'm working on right now and a bit about my life. Come back and visit often!
The next Nick Sibelius novel, CHAIN REACTION, is available!
A murder case leads Nick into a plot for Texas, supported by a drone air force, to secede from the Union. Secessionists, drones  and serial killers: nowhere else but Texas!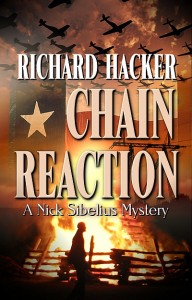 When Nick and his partner in love and business, Theresa, take a client caught in a grudge between competitive bass fisherman, they soon discover he has unknowingly entangled himself in a plot by healthcare magnate, Bruce Reynolds, to take over Texas and secede from the Union. Hoping to pass the case to the Texas Rangers, Nick is instead recruited to head the Governor's special task force. He learns Governor Fran Adamson's major campaign contributor and secret lover, Reynolds, has a plan to resurrect the Republic of Texas.  Faced with Reynolds' hit woman killing enemies of the Republic and a remotely controlled drone air force destroying strategic targets across the state, Nick and Theresa make a desperate attempt to prevent civil war, the destruction of the Governor's political career, and Dillon's murder, while keeping their love intact. In his scheme for glory, Bruce Reynolds didn't plan on Nick Sibelius, who wants the wannabe secessionist to know, when he says don't screw with Texas, he damned well means it.
BUY IT TODAY at your favorite digital vendor: